PUBLISHED: 07-02-2019
Nimble ASX junior, Nova Minerals (ASX:NVA | FSE:QM3), is armed with a clutch of high-growth opportunities and a razor-sharp strategy for unlocking their value.
The cherry on top is its district-scale Estelle Gold Project with an exploration target of 2.2moz – 5.3moz in gold established on one of a number of prospects, which is situated in amply mineralised south-west Alaska — one of the most renowned mining jurisdictions in the world.
This Alaskan corner has attracted the attention of resources heavyweights Anglo American (LON:AAL), Barrick Gold (NYSE:ABX), BHP Billiton (ASX:BLT), Freeport-McMoRan (NYSE:FCX), Newmont Mining (NYSE:NEM), Teck Resources (TSE:TECK), Sumitomo Metal Mining (TYO:5713), and Rio Tinto (ASX:RIO).
Intriguingly, the Estelle Project sits adjacent to Gold Mining Inc.'s (TSX:GOLD | OTCQX:GLDLF) Whistler Project, which contains 6.3 million ounces of gold, and in the same assemblage of rocks that hosts Northern Dynasty's 105 million ounce Pebble deposit — but without the latter's environmental impediments.
There's expansive scope for resource growth here — over US$5 million has been historically spent on ground works, with previous mapping, resource targeting and ground truthing previously completed by Millrock Resources (CVE:MRO) and Teck Resources.
Of further interest is $5 billion-capped Northern Star Resources' (ASX:NST) positioning in the region. Northern Star has just acquired Sumitomo Corp's Pogo high-grade underground gold mine in Alaska for $260 million…
So clearly there is something going on in the region and NVA wants a piece of the action.
That's not all NVA is holding, either.
With a keen eye fixed on the soaring demand for lithium that's associated with the rapidly accelerating electric vehicle (EV) boom, NVA is fast-tracking development of its high-grade Thompson Brothers Lithium Project in Canada's mining-friendly central Manitoba region.
NVA has earnt up to 80% in this project (and 100% of the adjoining Crowduck Lithium Project) via its subsidiary, Snow Lake Resources.
This flagship project is already well advanced, with a maiden Inferred Resource of 6.3 million tonnes grading 1.38% lithium for 86,940 tonnes of the contained metal. Initial metallurgical test work shows that this project can produce a concentrate material of 6.37% lithium.
NVA has a remaining exploration target of 3 to 7 million tonnes at between 1.3 and 1.5% lithium in the immediate area of the Resource.
Moreover, this initial Resource comprises less than 5% of the project area, so this could just be scratching the surface when it comes to what NVA could unearth here.
NVA has also developed a shrewd strategy to unlock the value of this lithium asset by spinning off Snow Lake and seeking to list it in Canada via an IPO.
NVA will retain significant ownership of the listed entity. The spin-off, in turn, will leave the project with a strong balance sheet without further dilution to shareholders, enabling NVA to ride the upside wave as the project develops further.
This listing will propel the Thompson Brothers Project on its fast track development strategy.
While a further Joint Venture with Newmont on the Officer Hill Project could be the silent knight with further encouraging results at the project.
All in all, not bad for one ASX small-cap…
Given the calibre of its potentially game-changing gold and lithium assets, it would seem that the forward-focused NVA, which is currently capped at a mere $14 million, is considerably undervalued, without taking into account a further joint venture with Newmont on the Officer Hill Project.
With a cluster of catalysts looming on the not-so-distant horizon, it may not be long before investors cotton on to the full impact of this agile ASX junior. There's clearly a lot going on here, so without further ado, let's get straight into the nuts and bolts of this small-cap growth story.
Getting re-acquainted with: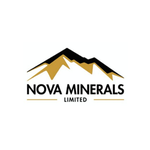 Nova Minerals
ASX:NVA