PUBLISHED: 21-03-2017
The era of lithium exploration and production is well and truly upon us as the shift towards lithium-ion battery powered technologies accelerates.
By 2030, petrol powered cars could be in the minority as petrol-power is expected to be replaced by electric powered lithium-ion batteries.
This shift towards clean energy is placing an increased demand on the raw materials required to manufacture the technologies that will charge the future.
The ASX listed company on our radar today has just embarked upon a fully funded exploration program under the Northern Lights in Canada at its highly prospective lithium deposit in Manitoba, ranked one of the top mining jurisdictions in the world.
The company has now begun its drilling, having received its drill permits for its 2017 Winter Drill Program, finalised its budget, signed its contractor agreements and finalised site works on the ice road construction, trail and drill site building at its Thompson Bros Lithium Project.
With a tiny market cap of around $7 million, yet a strong financial position with over $1.2 million in the bank after a recent $660,000 capital raise, this company offers significant upside potential on the back of its current, fully funded, drilling program.
Following exploration undertaken in November 2016, results have shown the company is sitting on high grade lithium of up to 1.62% Li 2 O and confirmed there is a parallel mineralised structure now known as Thompson #5 at its Thompson Brothers Lithium Project.
This parallel structure underlies the potential for this company to significantly increase the scale of lithium mineralisation at the property.
Furthermore, a large area of the property remains unsampled, opening the door for the company to identify further mineralisation.
With such positive results recorded, the company will fast track its drilling program over the coming weeks and months to confirm the historical, non-JORC compliant resource of 4.305Mt @ 1.3% Li 2 O that was previously calculated.
The program is envisaged to comprise 16 diamond drill holes along approximately an 800m strike of known mineralisation for a total of 3200m of drilling.
It is anticipated that current drilling will allow an initial JORC Compliant Inferred Resource to be calculated for the Project.
Of course, as with all minerals exploration, success is no guarantee – consider your own personal circumstances before investing, and seek professional financial advice.
With money in the bank and drilling underway, this little lithium explorer is looking to light things up in 2017, especially as it angles to make the most of Tesla's plans to source lithium entirely from North America and capitalises on the positive lithium outlook for 2017 .
Premiering on The Next Small Cap …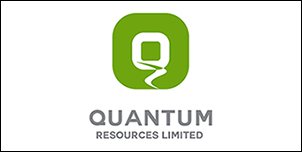 Nova Minerals
ASX:NVA